Flux Caves
Flux Caves Linux version is back + 1.06 biiig update!
---
The newest update for Flux Caves is here!
After plenty of optimalization, FPS rate is now 10-40% higher in general. Both the inner and outer areas have been reworked.
Because I wanted players to take in the environment, I have added a collectible cake to every indoor level.
The Steam achievement system has now been included! Currently, there are 2 achievements, one for completing the game and one for finding every cake.
Linux version is again available. Its tested with several NVidia cards and distributions, BUT its possible, how there will be shader problems! Please share youre experiences with me!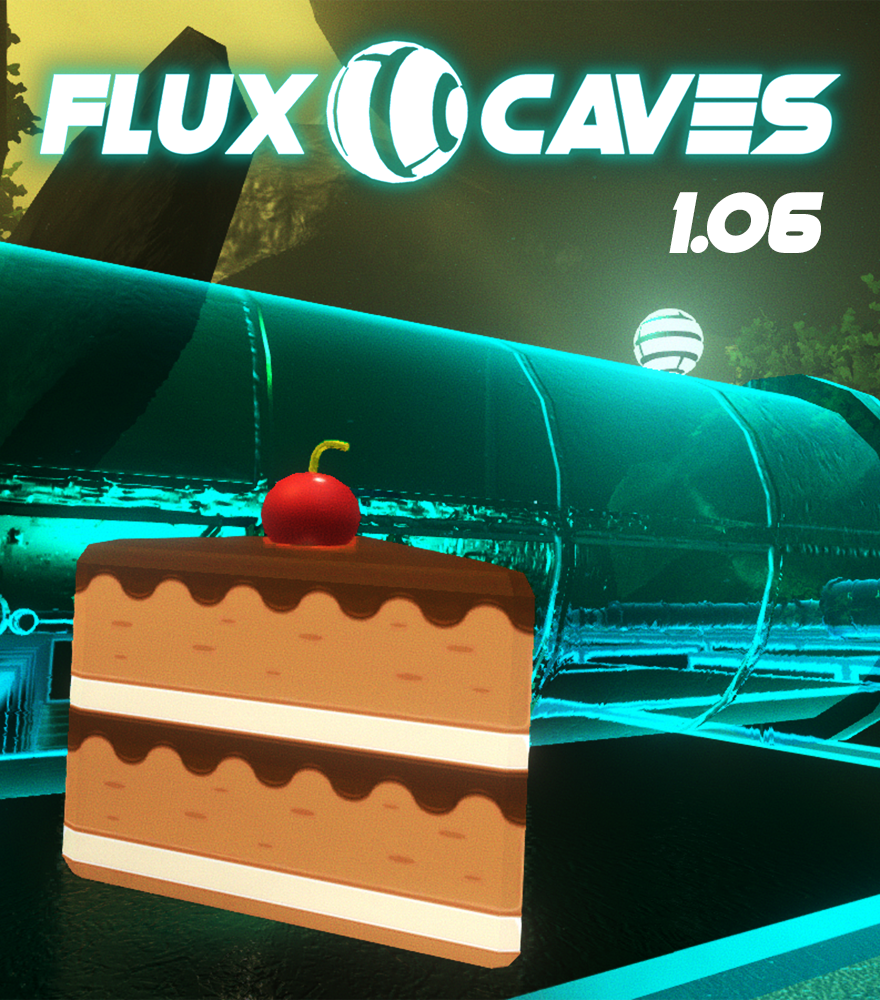 Files
v1.06 Linux - Full version
471 MB
Jul 01, 2019
v1.06 Linux - Demo version
471 MB
Jul 01, 2019
v1.06 Windows - Demo version
432 MB
Jul 01, 2019
v1.06 Windows - Full version
432 MB
Jul 01, 2019
v1.06 Mac - Full version
465 MB
Jul 01, 2019
v1.06 Mac - Demo version
465 MB
Jul 01, 2019