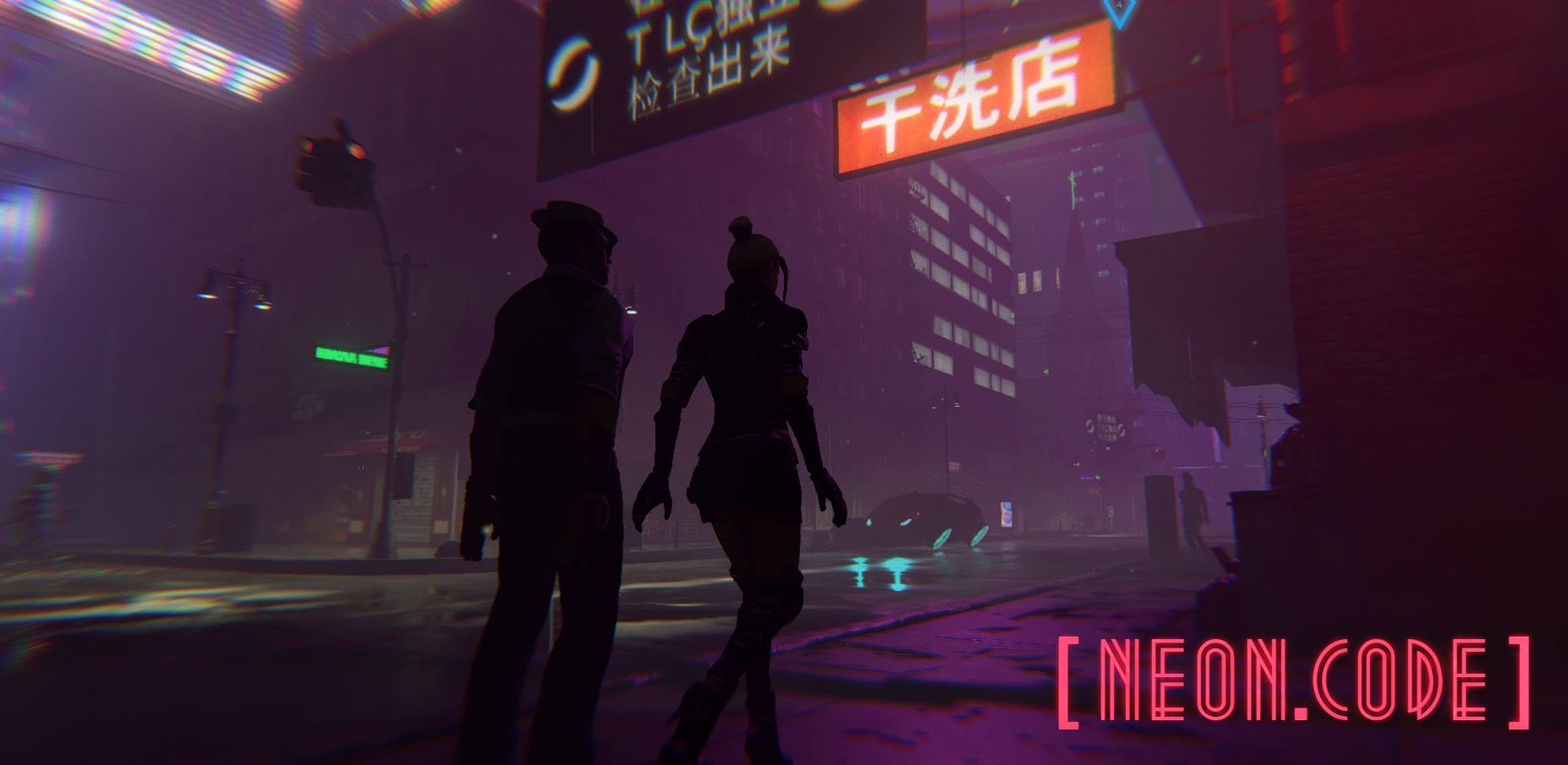 NeonCode
NeonCode version 1.0 and Steam release coming soon!
---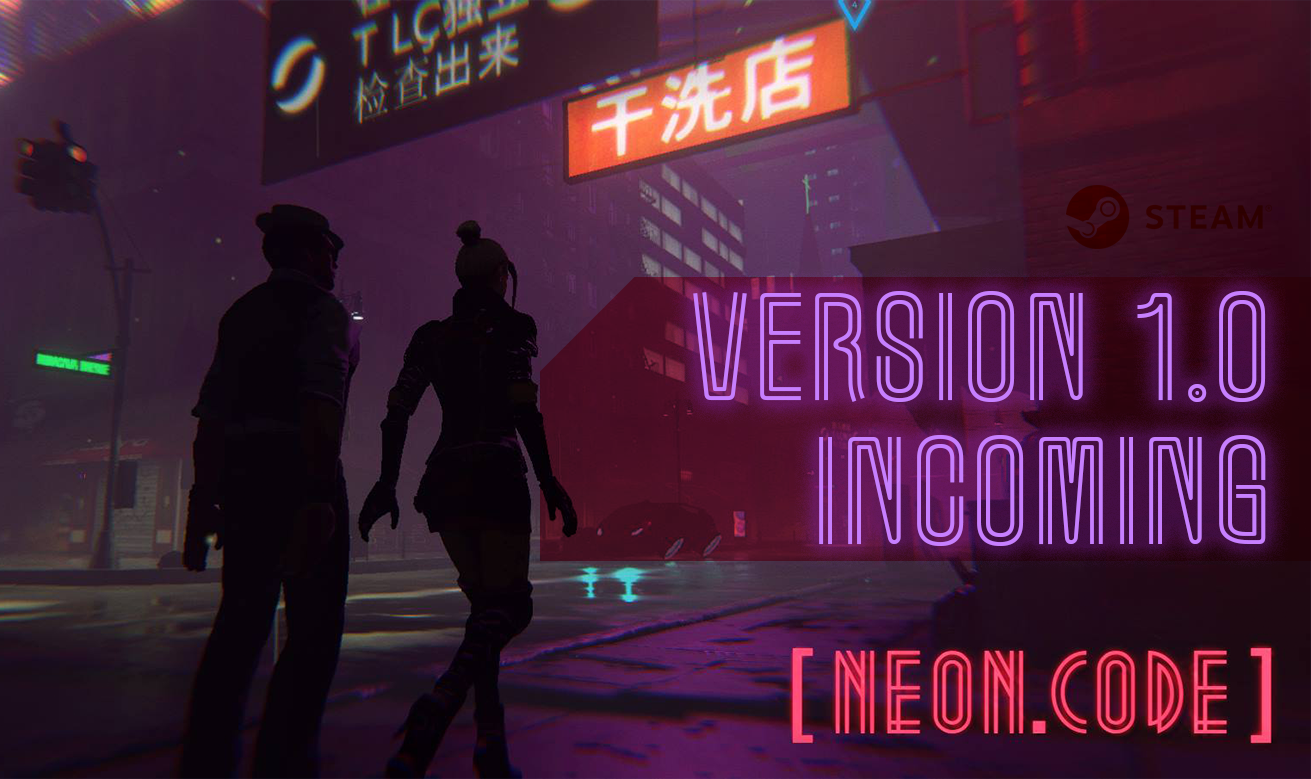 The final game version is almost done. I fixed several bugs and made tons of changes as I heard the feedbacks from you! The 1.0 version will be released on Steam and the price will be 2~3 USD. The good news is, ALL OF THE DONATORS WILL GET FREE STEAM KEYS! All you have to do, to write an email for me if you donated the game before and I'll send you a steam key! If you donated more than $4 I'll send two keys!
The game will be released on steam in December, or maybe sooner but it depends on many variables.
Whats new in v1.0?
If you crash the car and land upside down, now you can reset it by pressing 'R' or getting out from the car

There will be a small quest where you can collect fedoras and there will be an achievement for this side quest.

The compass arrow at the top is more precise now
Fixed some typos
Updated the engine for better performance
More hint at the "gas from the gas station" quest, some of you thought its bugged, but not. So its easier now

Some glitch fixed where pedestrians and traffic goes through something
Comments
Log in with itch.io to leave a comment.
Will the full version be released DRM free on Itch.io ?
I'm still thinking on the good solution. On steam I cannut use "donate like" payment method. So I have to sell it for 1~3 dollars. Beside that, that would be strange if you can download the same game for free which is 1~3 dollar on steam. The 0.88/0.89 versions are almost completed games whit some minor bug. Sooo probably these will be available for free in the future too and if somebody wants the v1.0 and same new feature, that will be on steam.
...but I listen every solution idea! ;)
Are you unable to charge for the finished game on Itch.io ?
That is possible, just I'm hesitating how is it morally okay if a game is free from the beginning and after finishing it it will be payed one.
Amm this sounds strange... :D

I'll try to explain another way:
Never thought how I will make v1.0 anytime and I said erveryone this will be free forever because I'll never finish it. or may I'm overthinking it?
Well all I can say is that I think a finished product is worth money. The game that people got for free can be seen as a demo. Just my opinion. Will some be mad ? Probably but you can never please everyone.